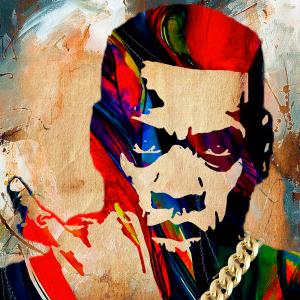 November 4, 2014

Marvin Blaine has created a NEW Rap Artist Art Series using a few mediums such as watercolor, bamboo and 3D renderings to make these pieces of art pop.

Marvin has lived in Hollywood, California all his life creating print media to photography.

Marvin has owned Marvin Blaine Designs since 1977. He added graphic design, web design, and multimedia services to his printing business twenty years ago, after re-enrolling in college at the age of forty. His extended education took place at The Academy of Entertainment and Technology in Santa Monica, California.

My Mom was a artist and my Dad a concert violinist. I love to create art using both medium's my love for art and music come from my parents.

*Custom Orders:
I have a New Gallery Called Custom Orders. You can contact me about adding a name to any of my pieces with NO additional charge. I can do this overnight or same day for you.

Once the name is added or a...